Local Service by Google - Provider Platform
Local Services by Google is a new, strategic vertical effort in Ads & Commerce. Our first mission is to create great experiences for users who need local services - making Google more useful and relevant in a vertical that's particularly difficult for consumers. The Provider Platform is the essential part of the ecosystem which provides a clear value for small businesses with tools that fit easily into their workflows.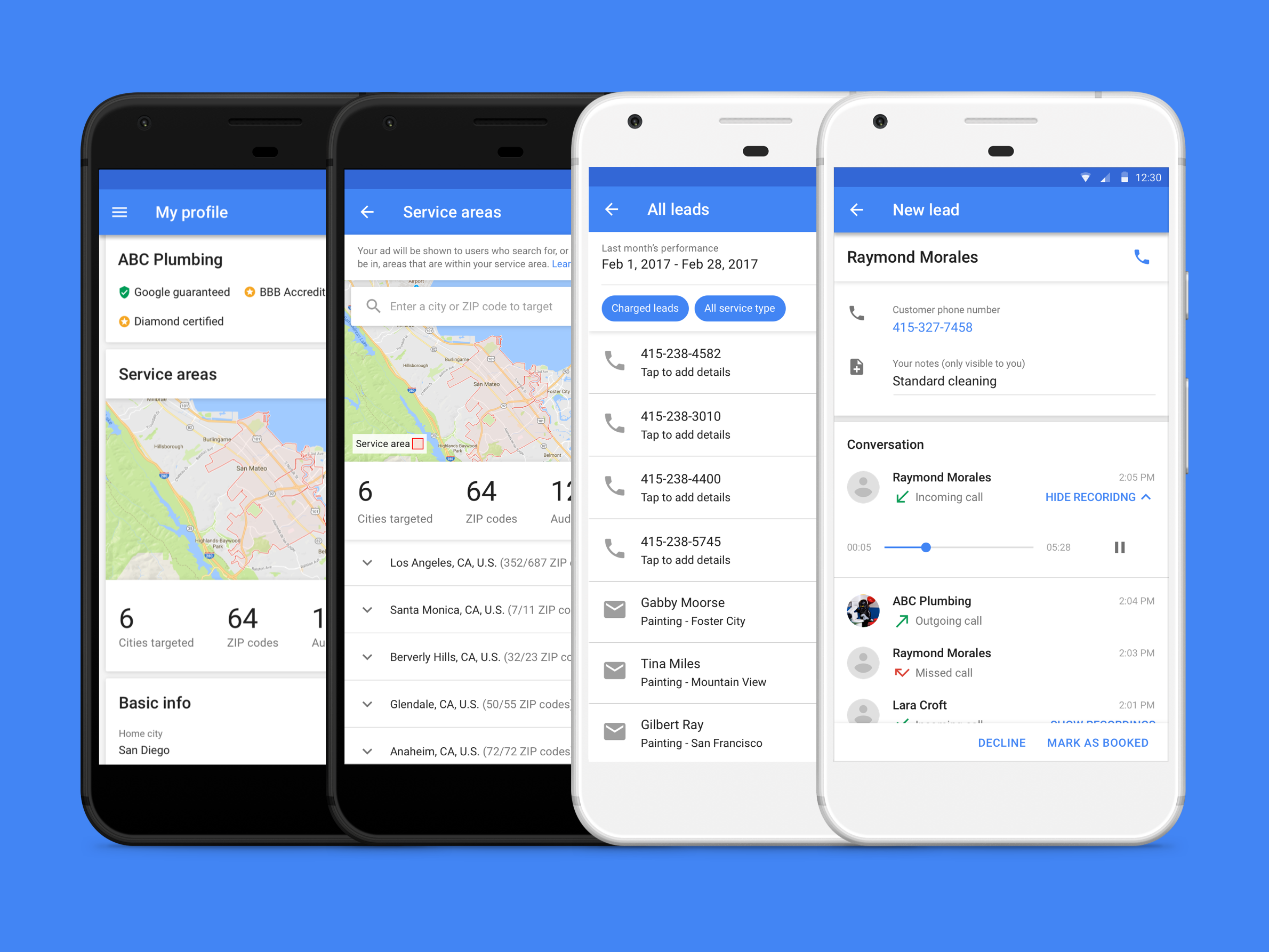 As the lead designer, I owned, deisgned and shipped the experience for
Leads management
Reviews
Budget management
Profile
On boarding
Performance tracking
ROI
Payments
Photo management
Desktop experience
iOS
Android
More to come :)
Since our pilot program launched in 2015, both the platform and business has grown tremendously, I am proud to say we currently have the High Consumer Satisfaction Rate, High Provider Satisfaction Rate, High Provider Retention Rate, High Conversation Rate From SERP and Best-In-Class Overall User Experience.
---
Overview: From Home Services Ads to Local Services
The original Home Services Ads program was launched in Q3 2015 with the mission to connect customers with qualified home service providers while building a curated and monetized marketplace for both sides of the business. Since then, there has been a tremendous growth within our team. In Q4 2017, Google Home Services rebranded and expanded into more markets and verticals. Now, we are surfacing our services on multiple platforms and Google properties. Read more from the press and the Google Blog Post.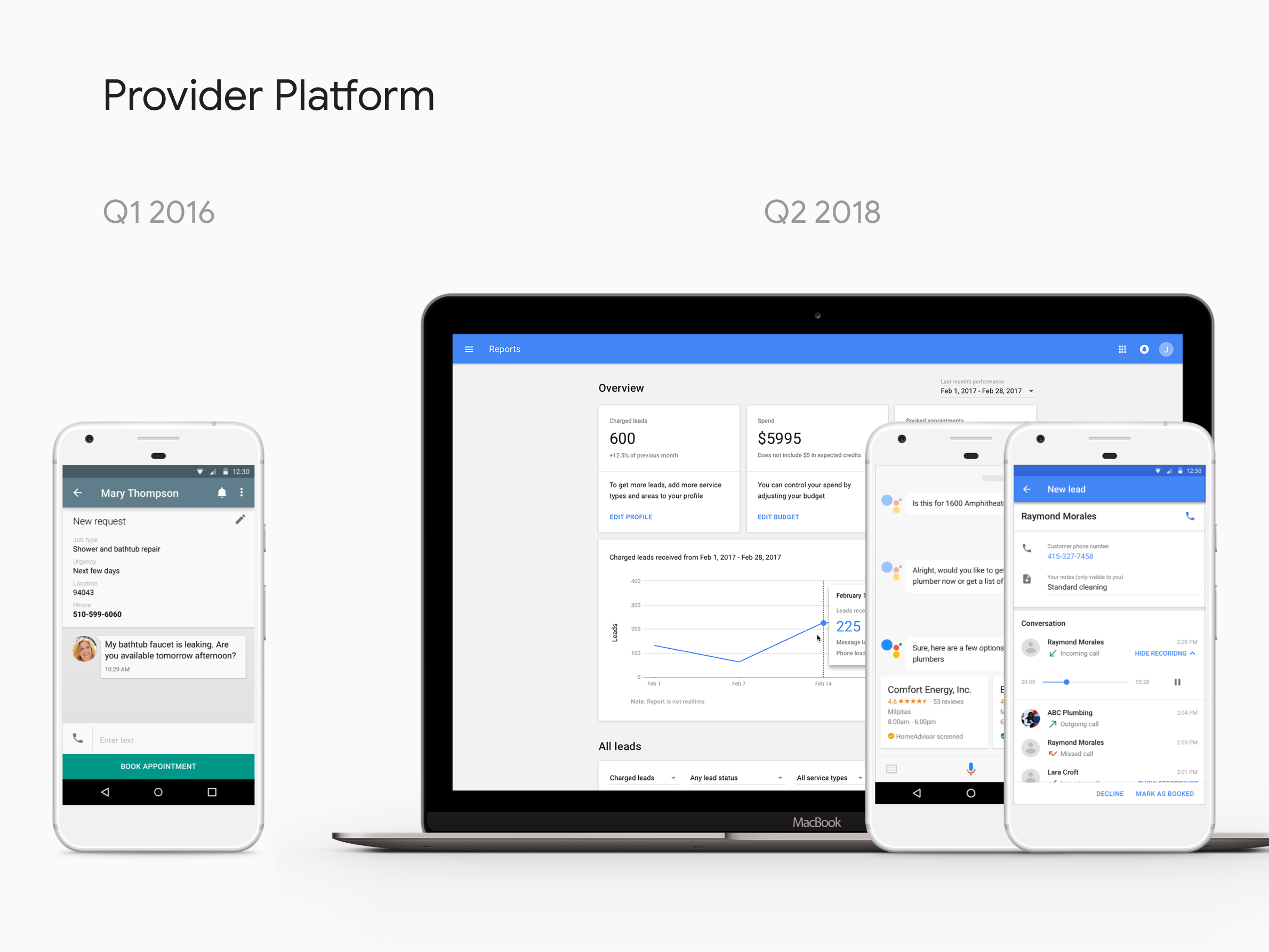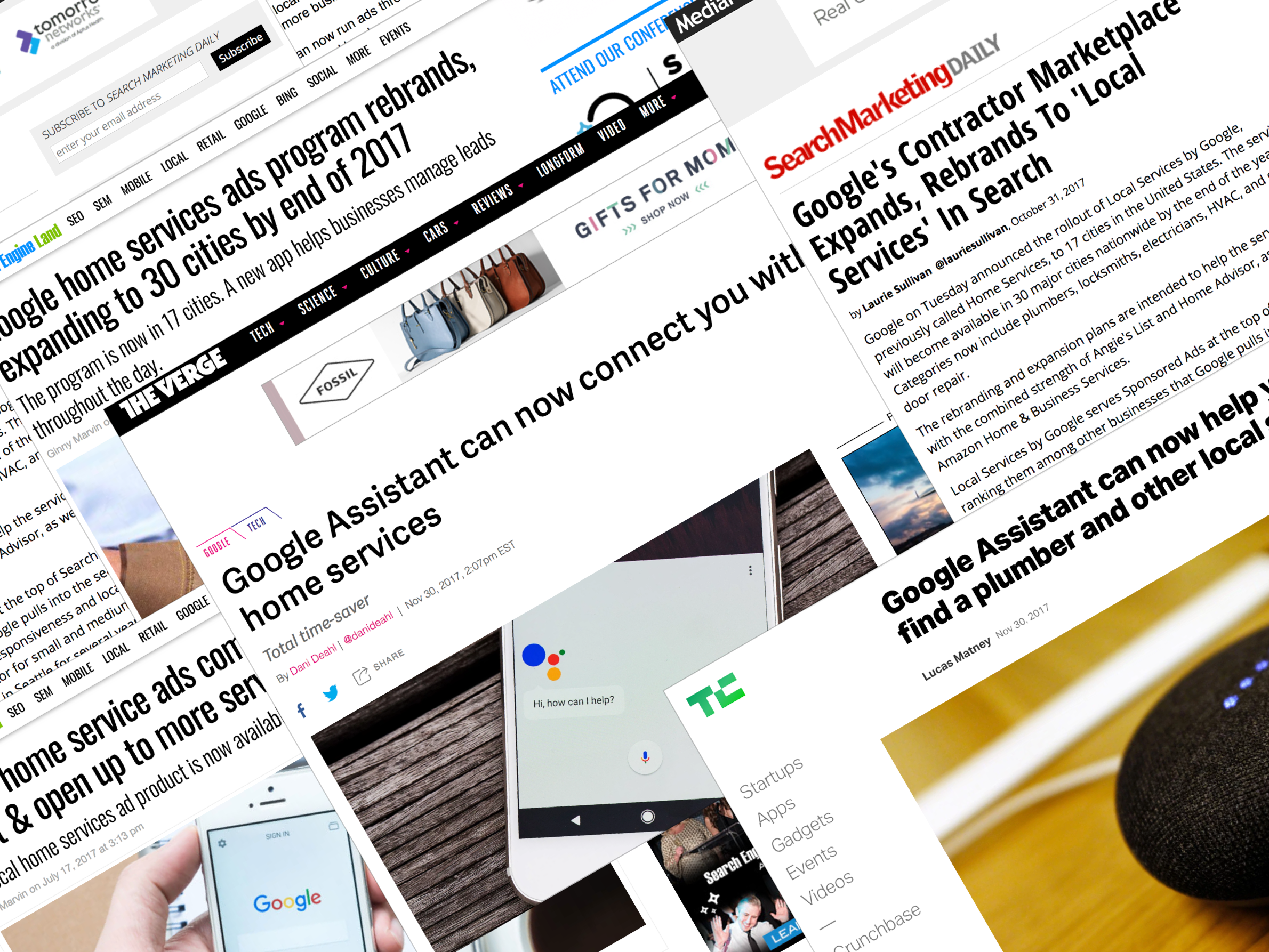 1 - Provider self sign-up flow
The provider self sign-up and on-boarding flow is another critical (and big) initiative to help Local Services to rapidly scale in new verticals and markets. It enables the end-to-end on-boarding experience for new providers who want to join our platform. The sign-up flow helps providers easily set up their profile, complete the background check and verification process, set up their budgets and get familiar with the features our platform offers. Since launched in Q3 2017, thousands of pros have been fully on-boarded through this channel.

Try yourself here but don't go all the way through unless you want to sign up as a plumber :)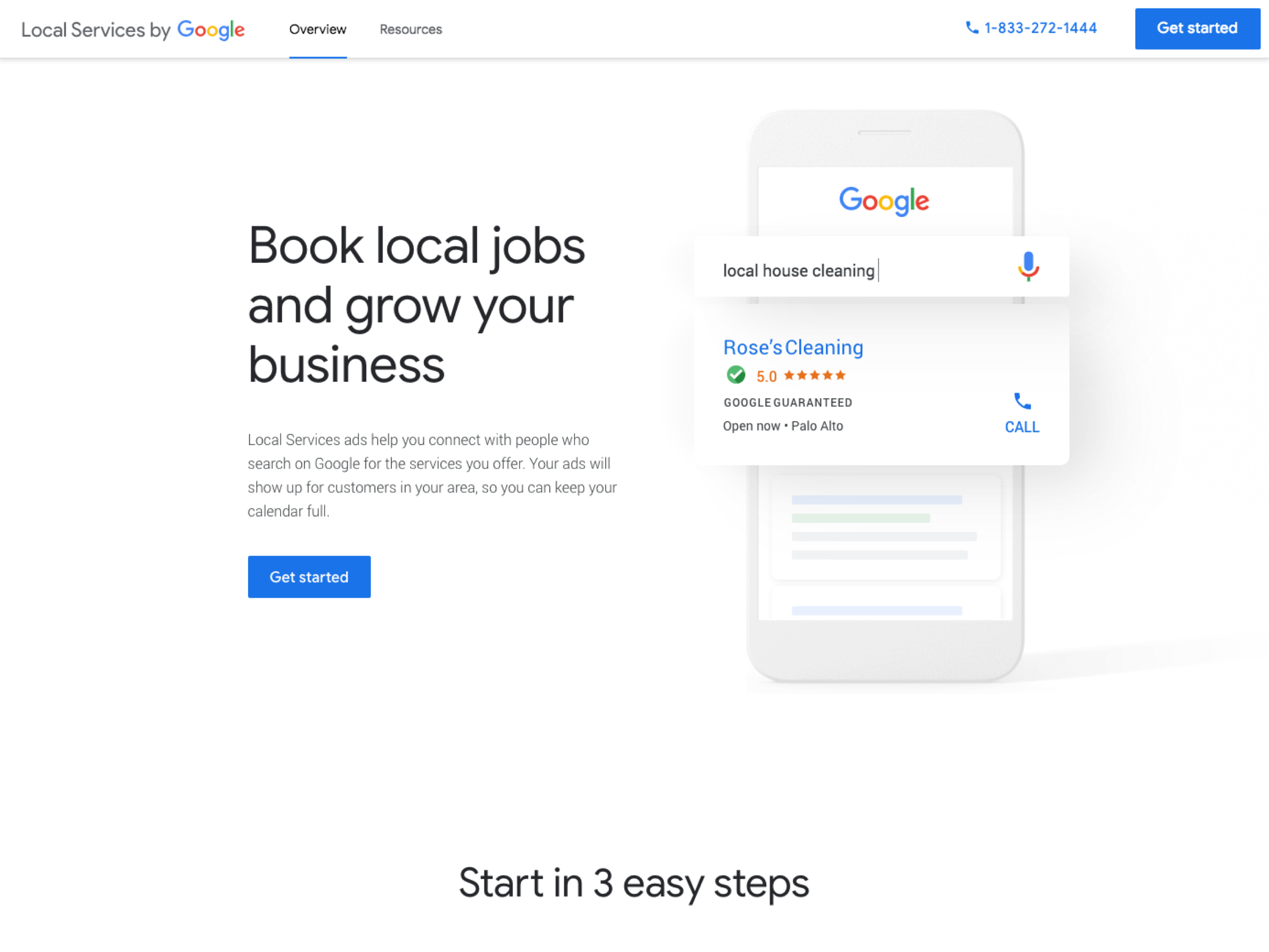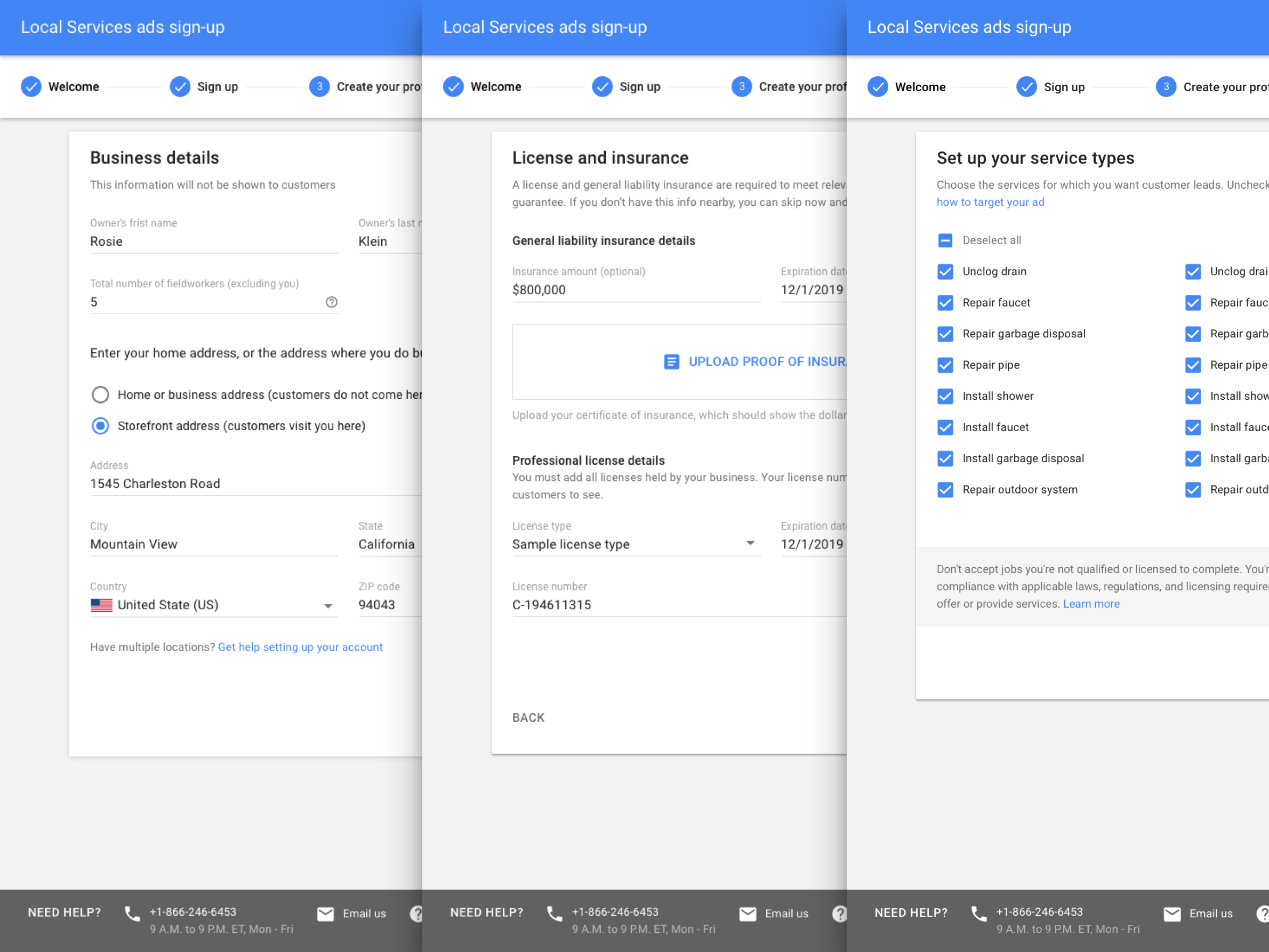 We have a very robust screening process for each pro on our platform, including a background check, and license/insurance verification. These requirements made this flow extremely long/complex (20+ pages). One of the design challenges was to create a flow that is simple, clearly communicates the value of each step, and feels shorter than it is due to delightful moments and thoughtful pacing.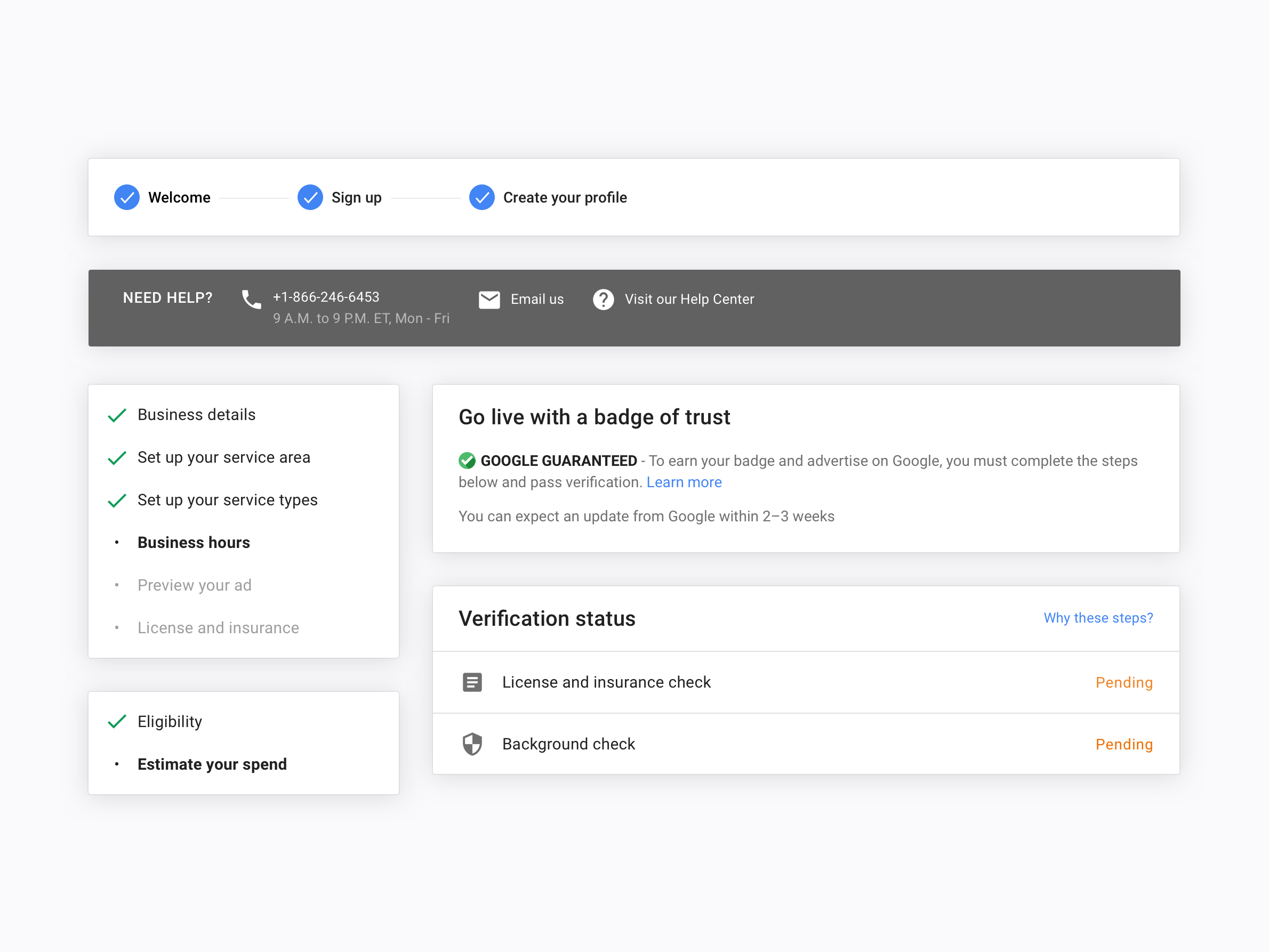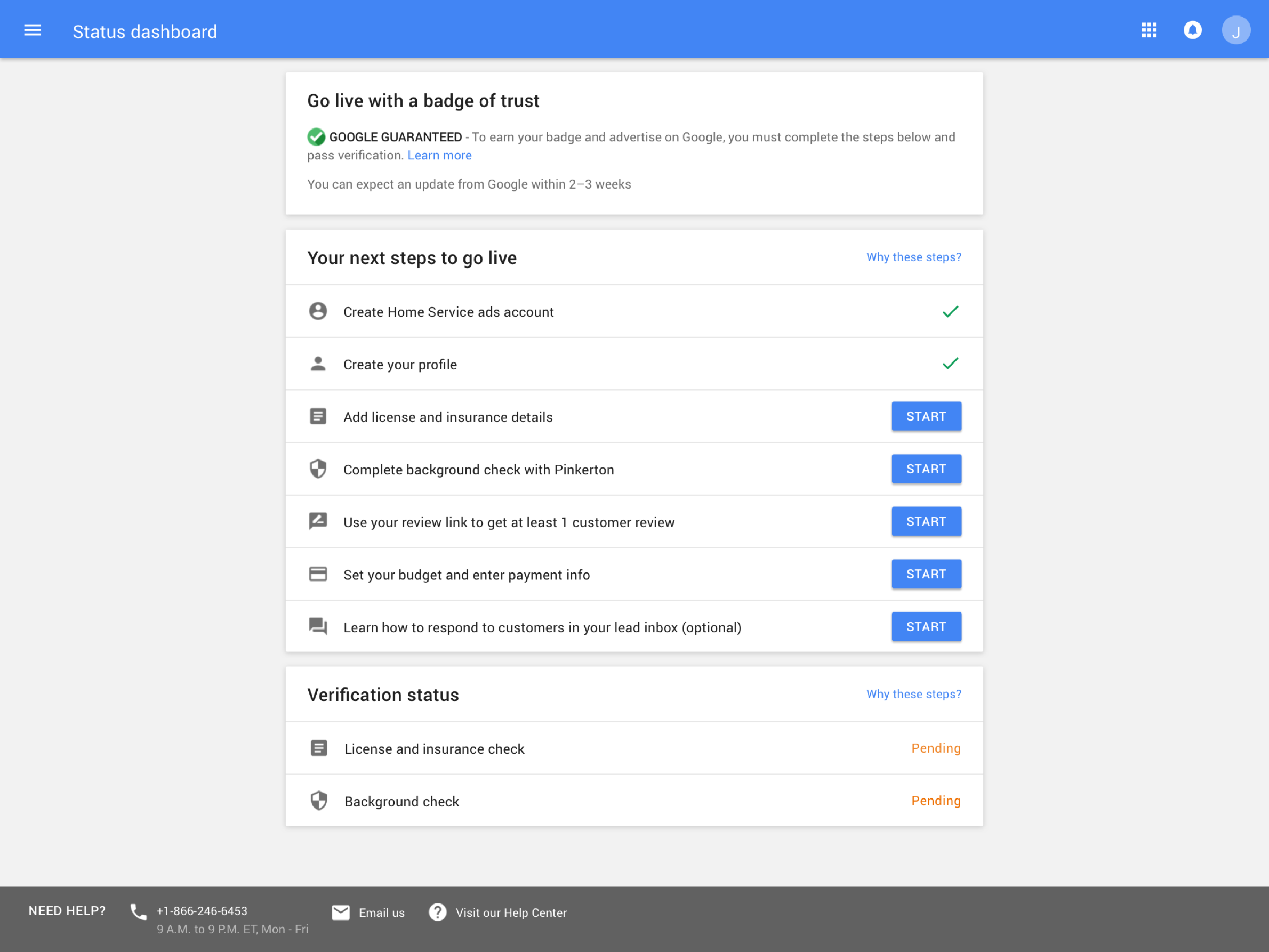 2 - The Platform
Long story short, The Local Service Provider Platform (Web and Apps) allows service provider to receive leads from customers, manage their online profile, set up their weekly budget, manage reviews and track their ad performance and ROI. I owned and designed the platform and its features from ground up since I joined the team, the product has received positive feedback from pros including High Provider Satisfaction Rate, and High Provider Retention Rate. Take a look.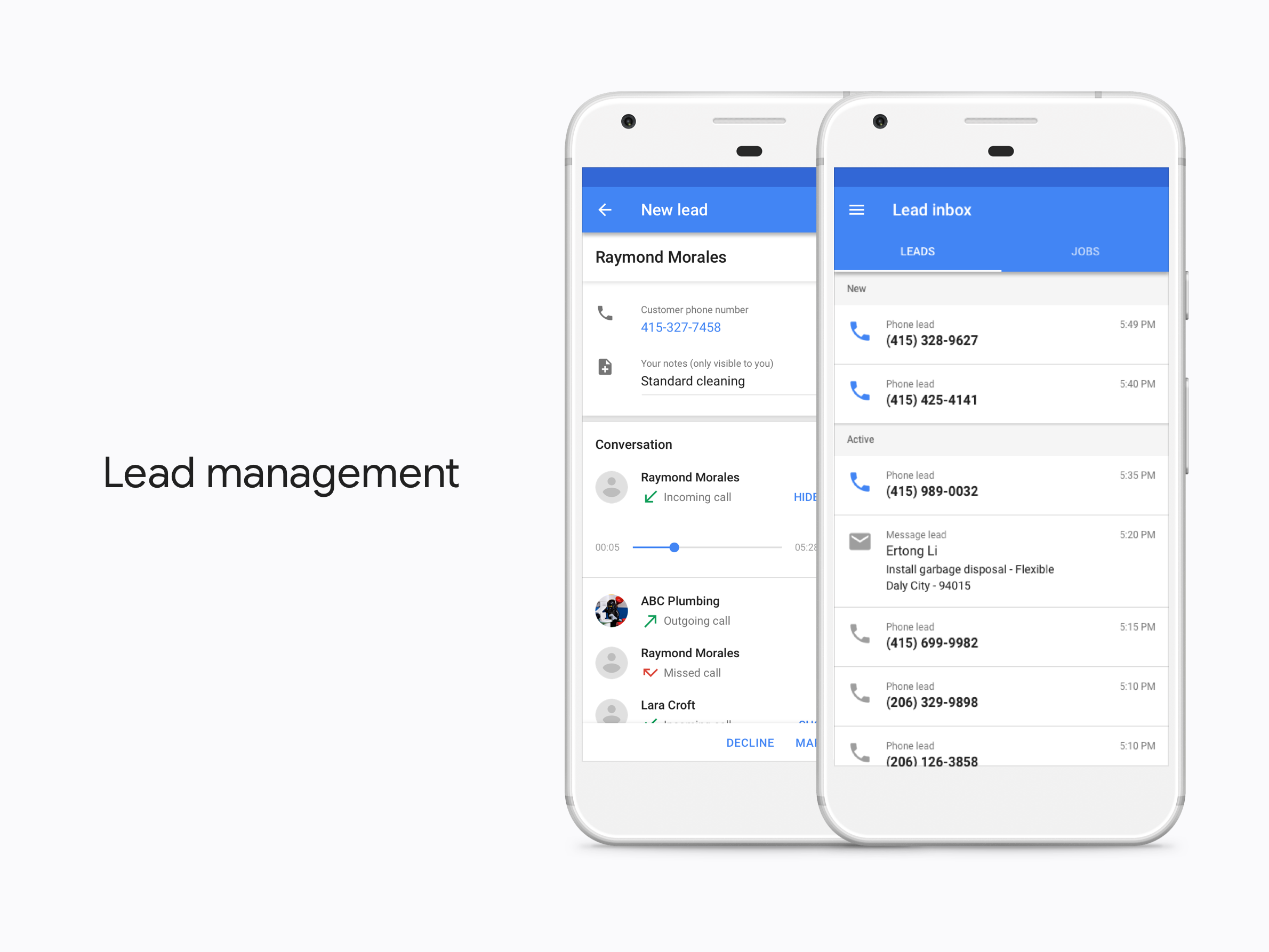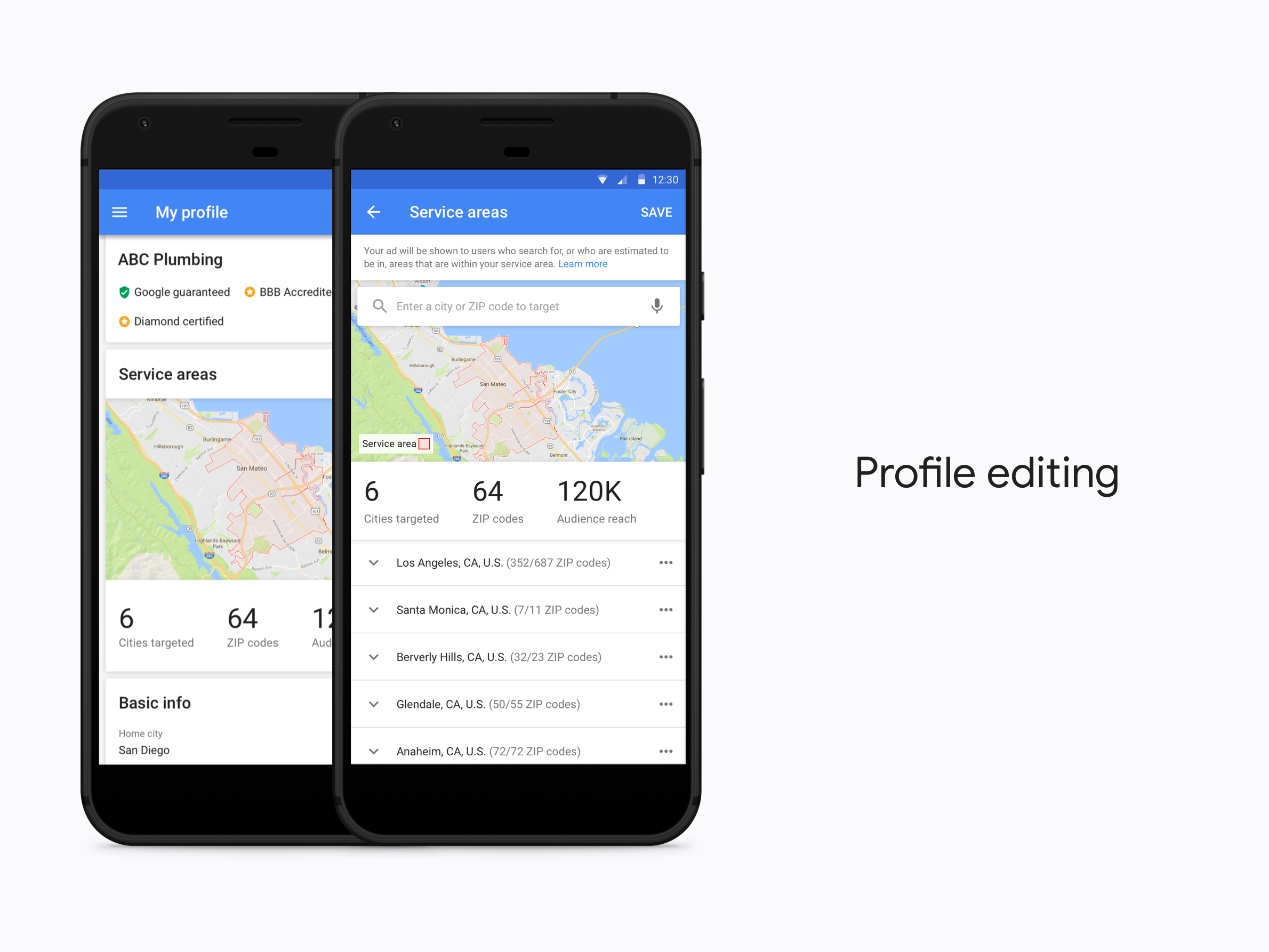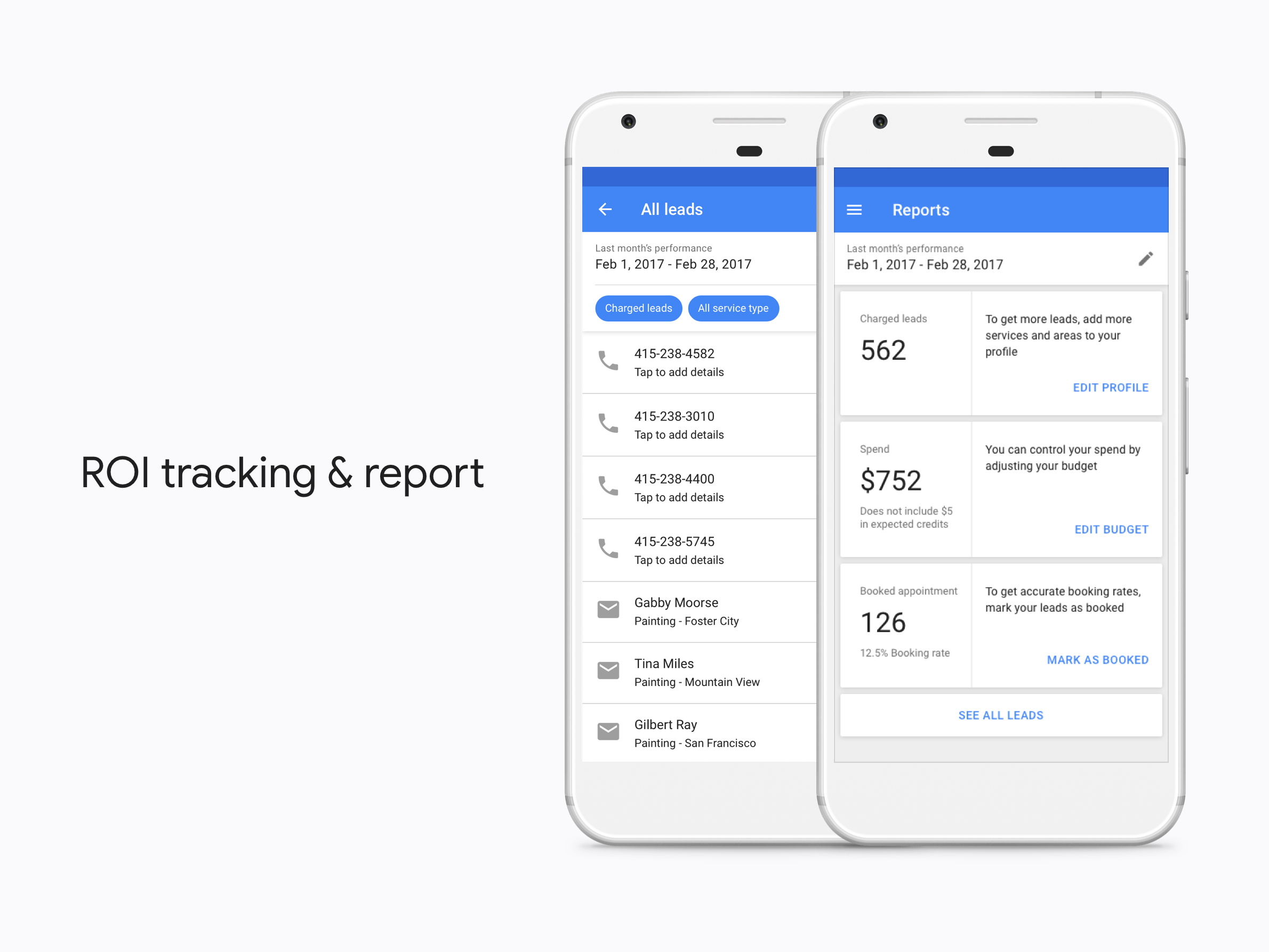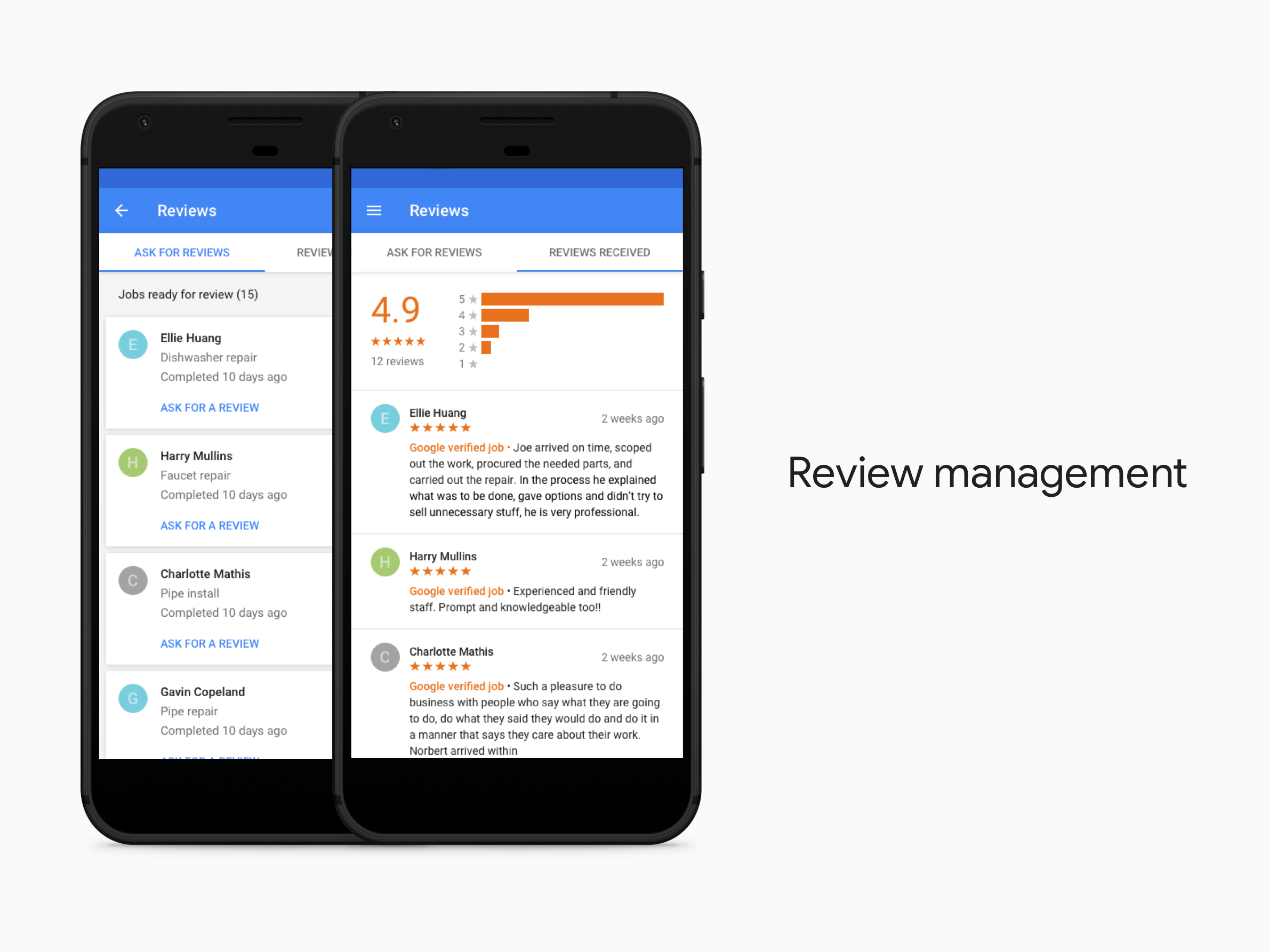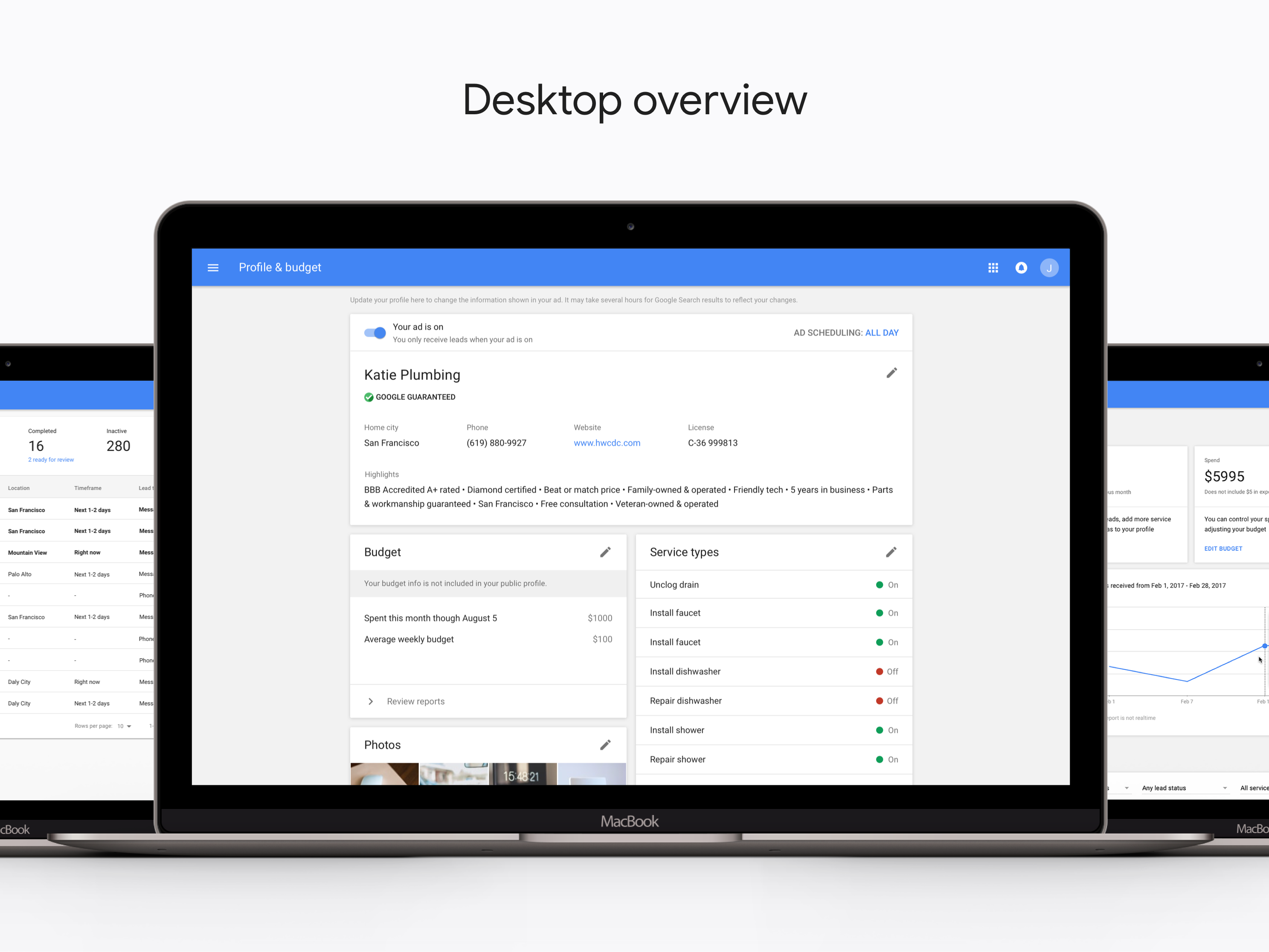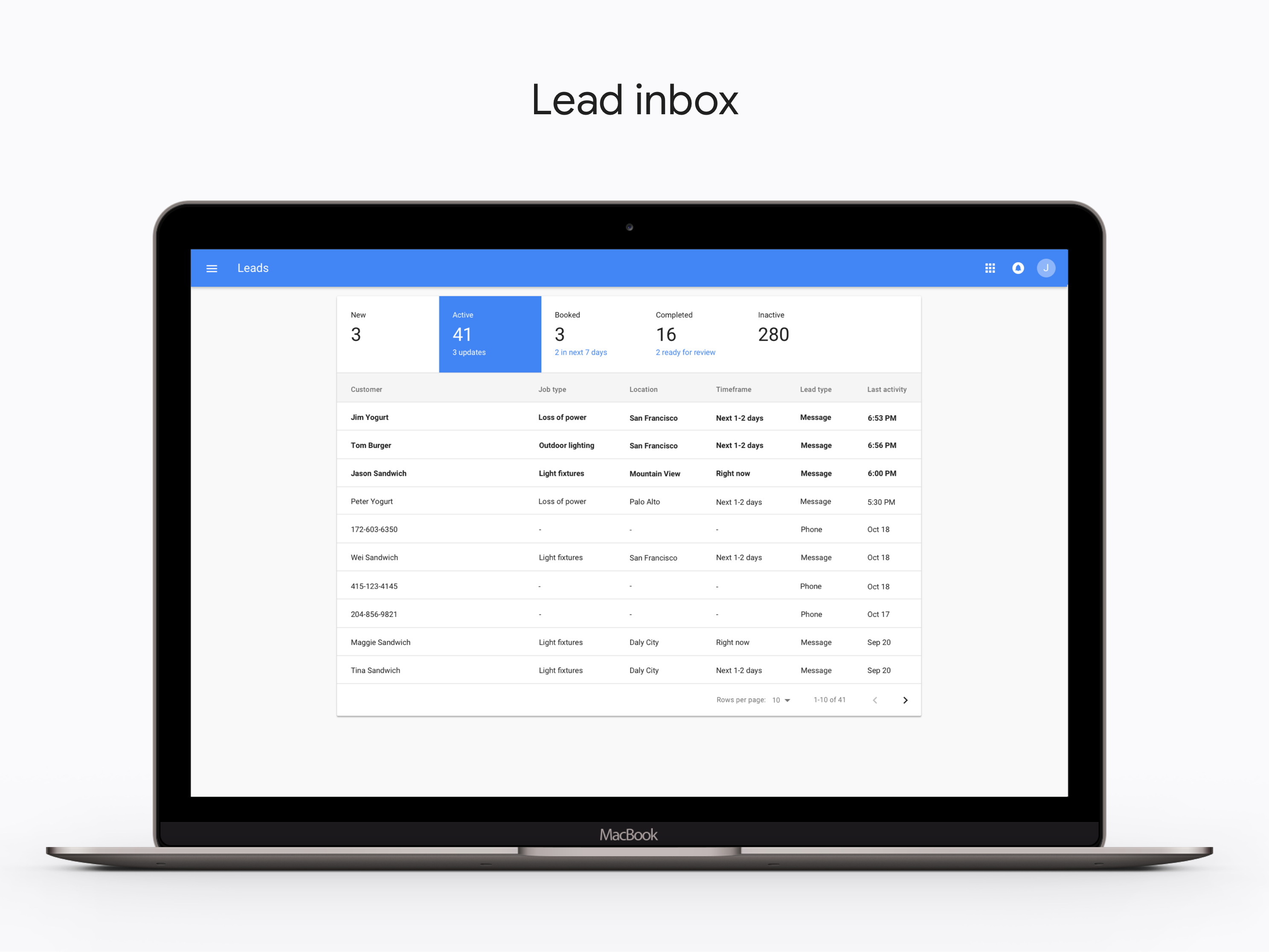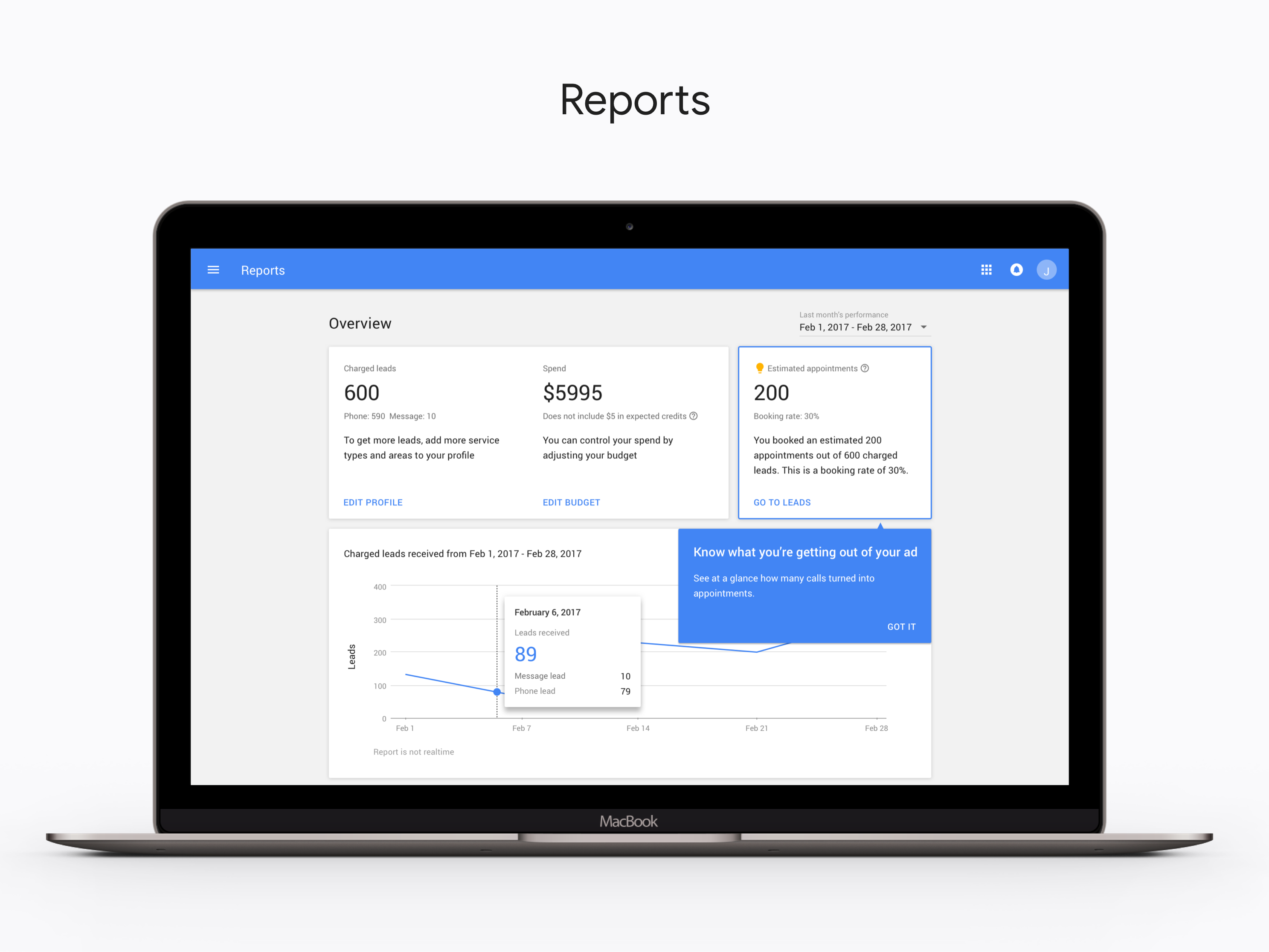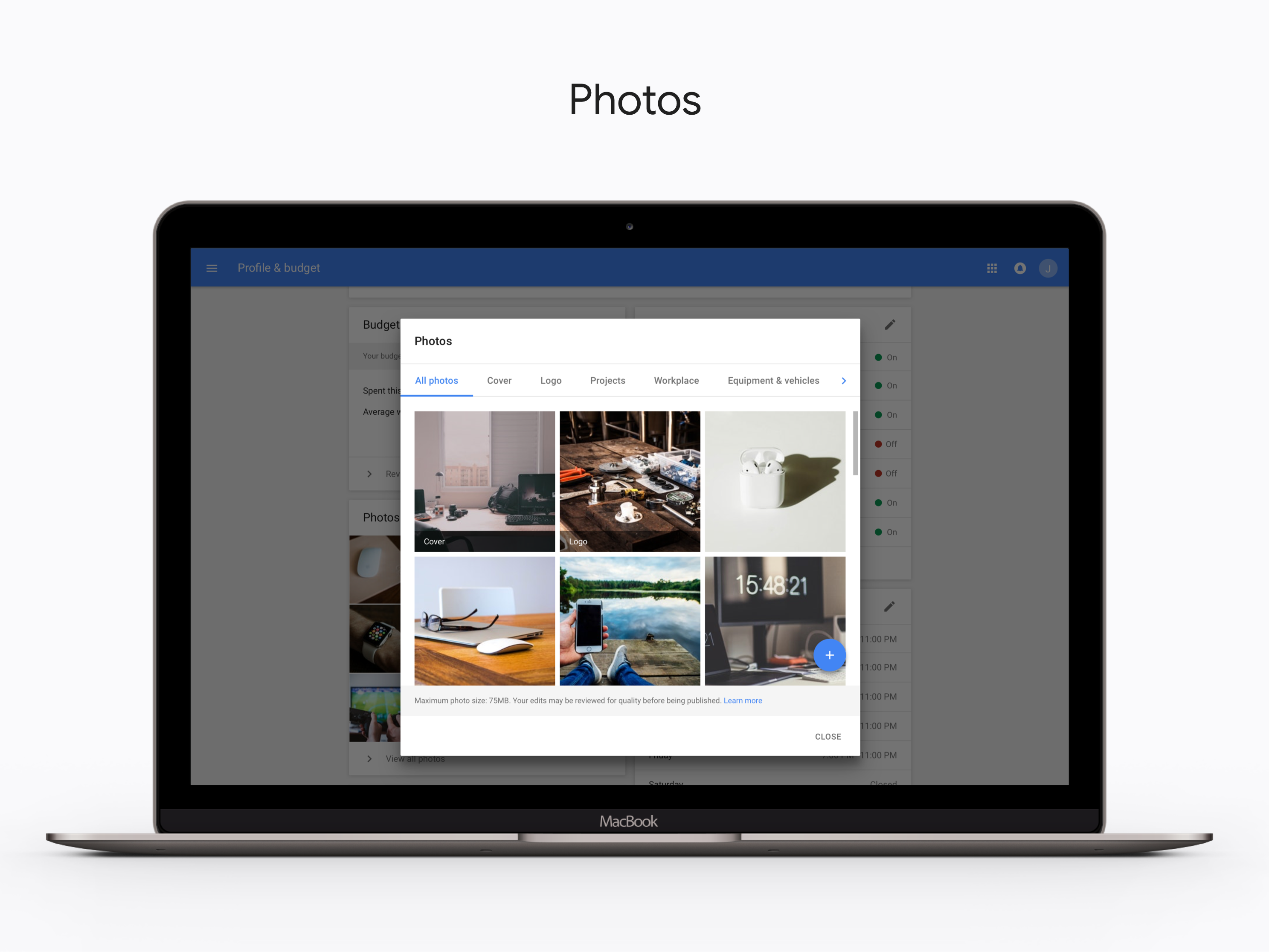 3 - Research and collaboration
We love research, research has been always playing the key part in our design process since day 1. We have 100+ research reports on Local Services with consumers & providers since 2014. And we love collaboration, I worked very closely with researchers, PMs, developers, content strategists and other cross functional teams to understand our user journey, validate design concepts and ship amazing experience.