Google AdWords: Opportunities in Summary Tab
In AdWords, surfacing opportunities in the summary tab aims at helping advertisers making valuable decisions instead of conducting research. Opportunities in summary tab is a contextual, actionable, non-obstructive and yet lightweight in-line assistance framework which helps our users to reach their advertising goals by providing the most relevant, valuable and contextual opportunities with a simple and intuitive user experience. We are currently surfacing two type opportunities in this version: new display keywords and new ads formats.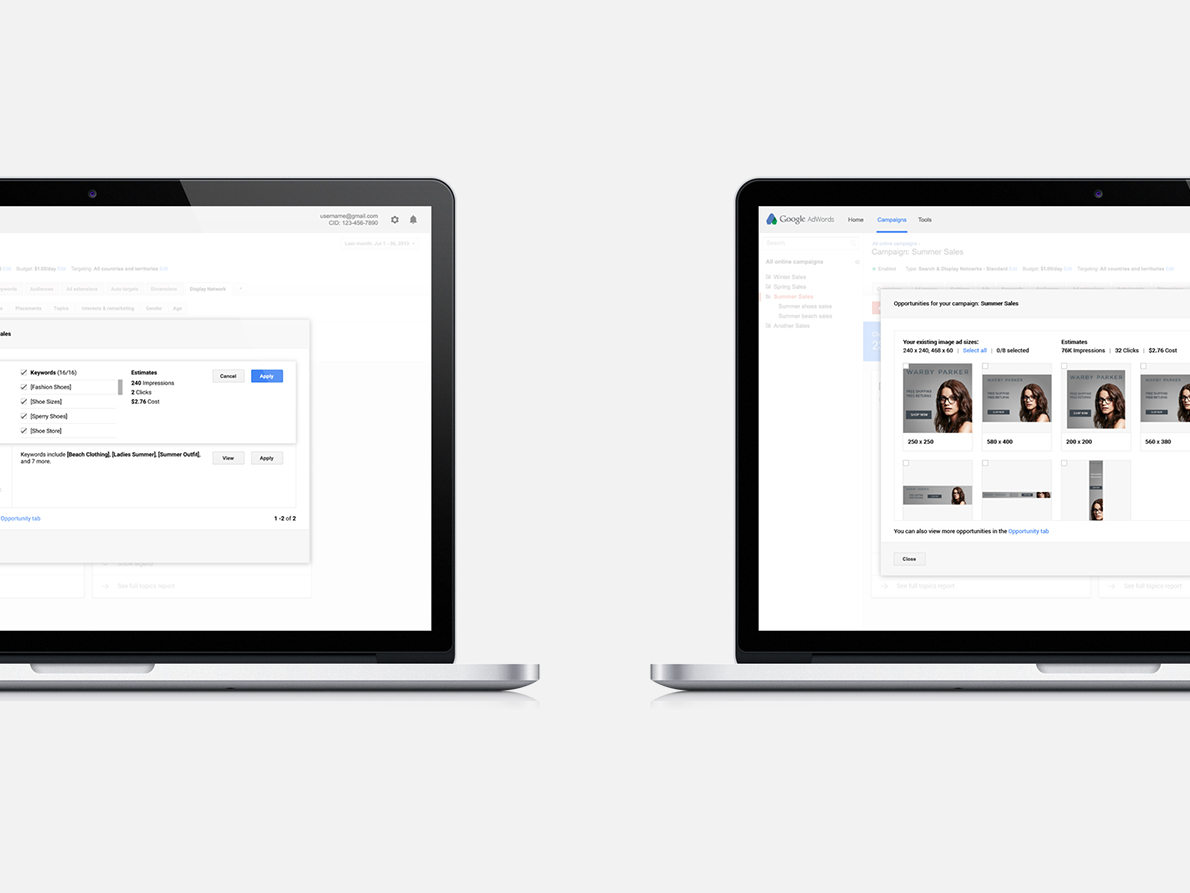 As an intern, I've participated the end-to-end design workflow including
Research
Audit
Brainstorming
Validating ideas
Iteration
Prototyping
Design reviews
Exploring Google Cafes
---
Process, process and process
The entire internship lasts about 13 weeks and I spent roughly 4 weeks on initial research, exploring design ideas, auditing for product similarities and feature parities. 5 weeks on design and iteration, another 4 weeks on prototyping and usability testings. We landed on two main proposals and tested both options and treatments, I had a chance to present my final designs with our UX and design recommendations to the stakeholders and got final sign off and approval to move forward.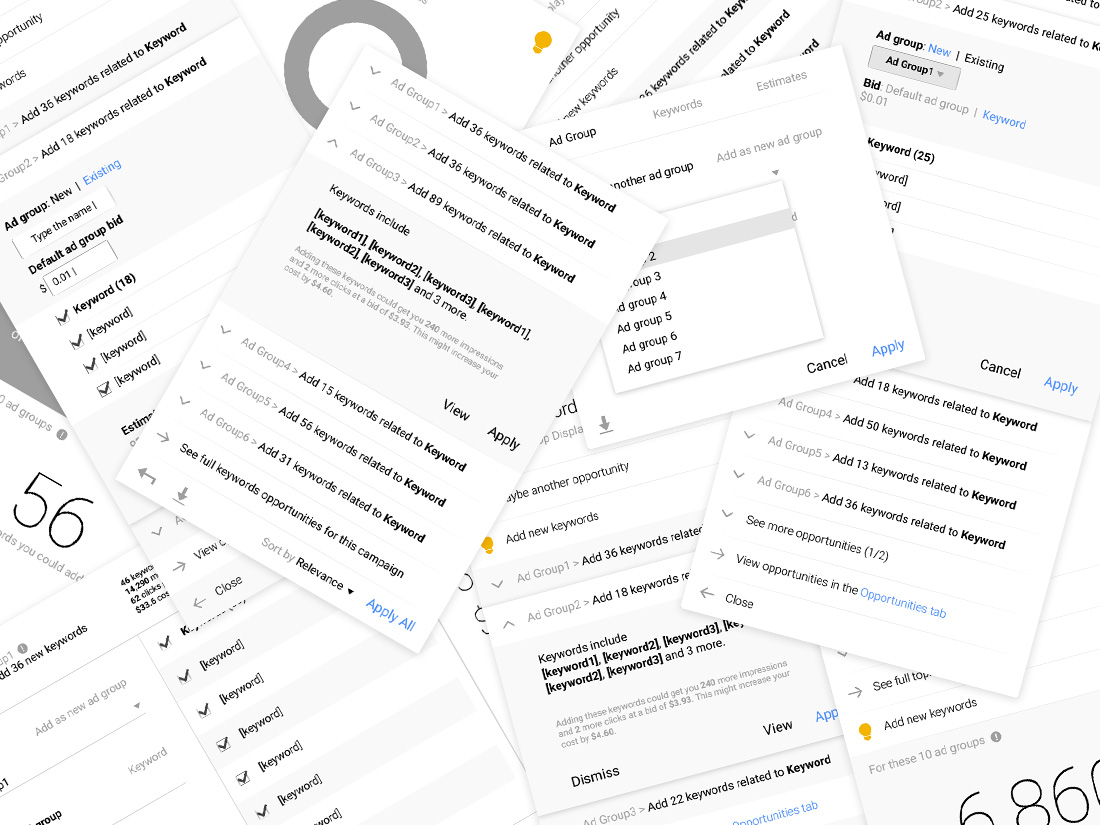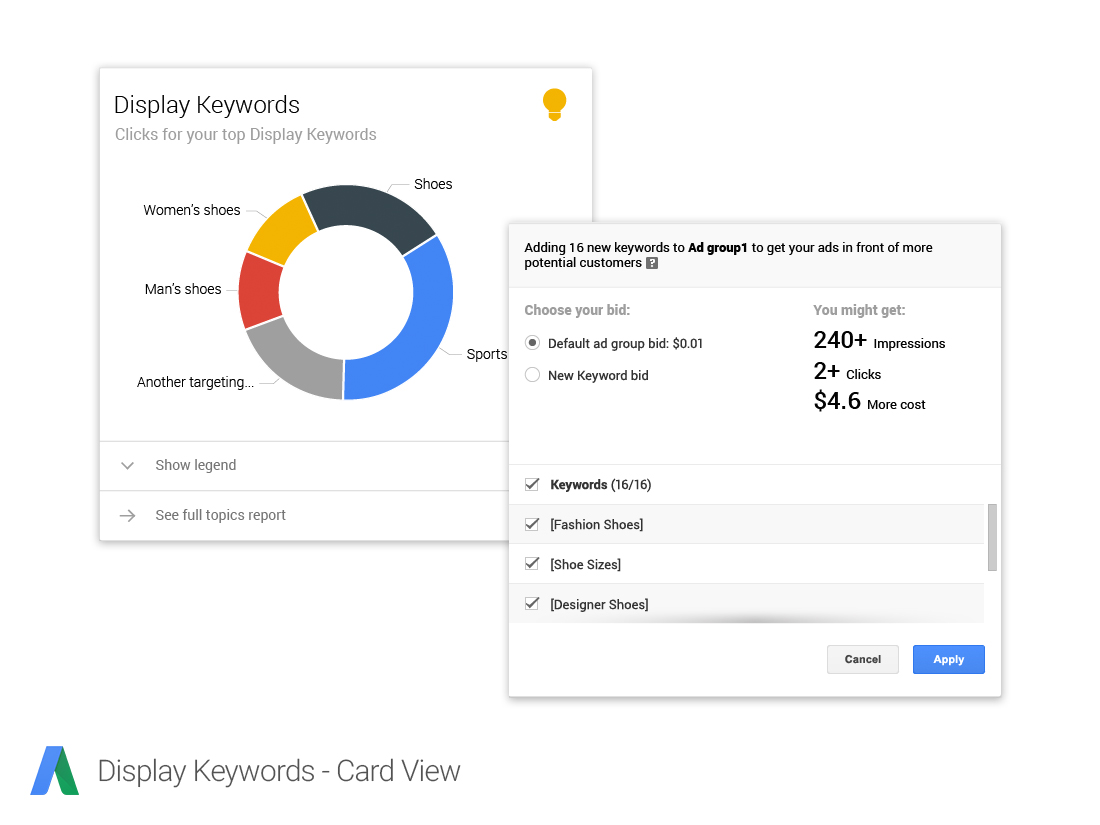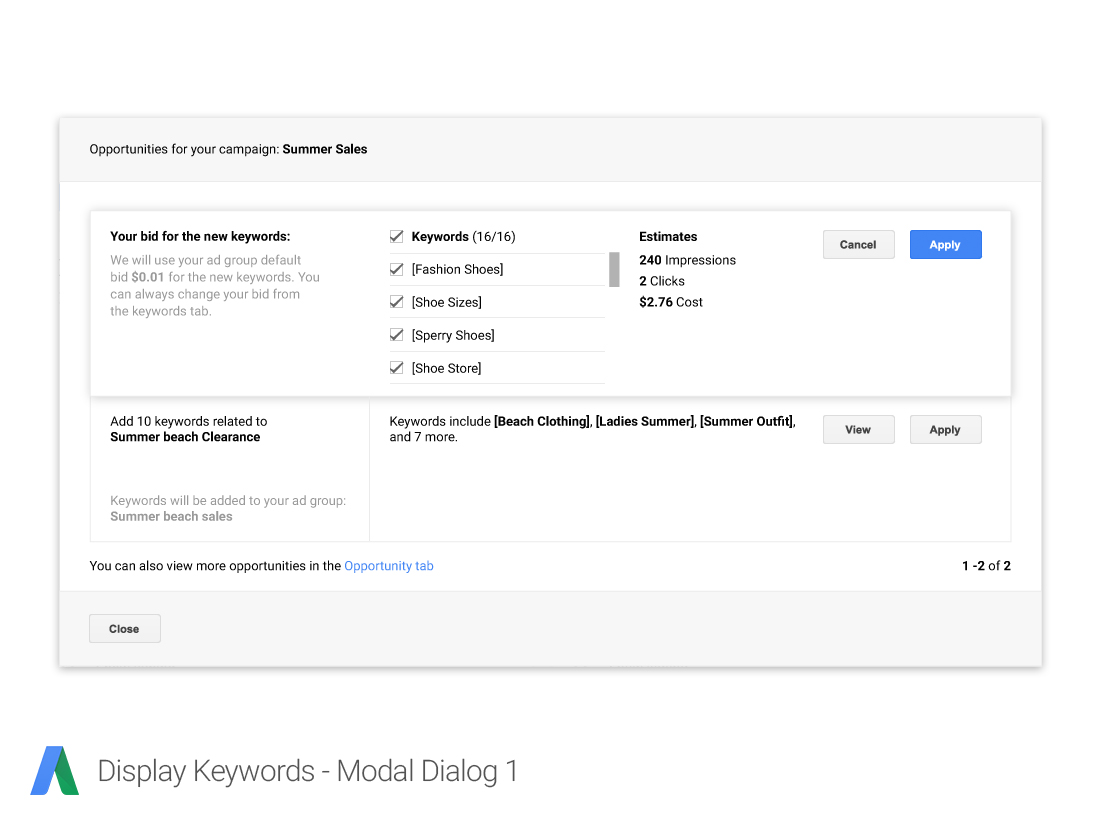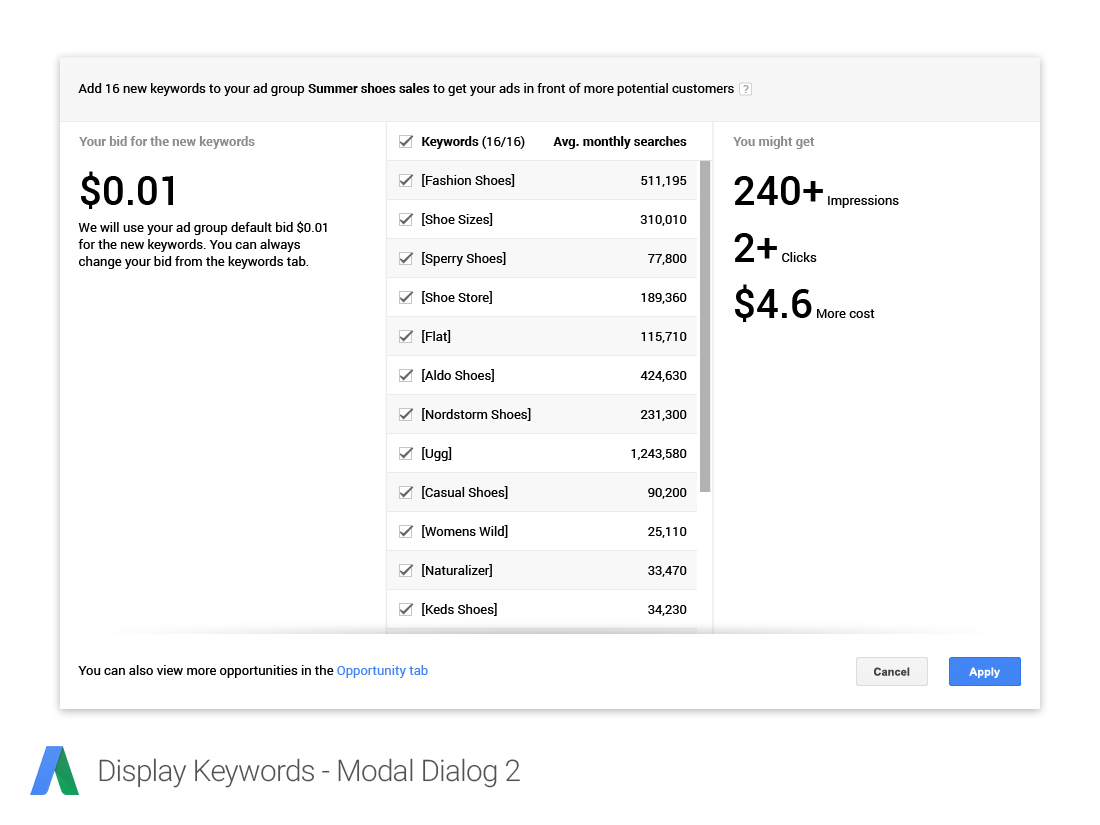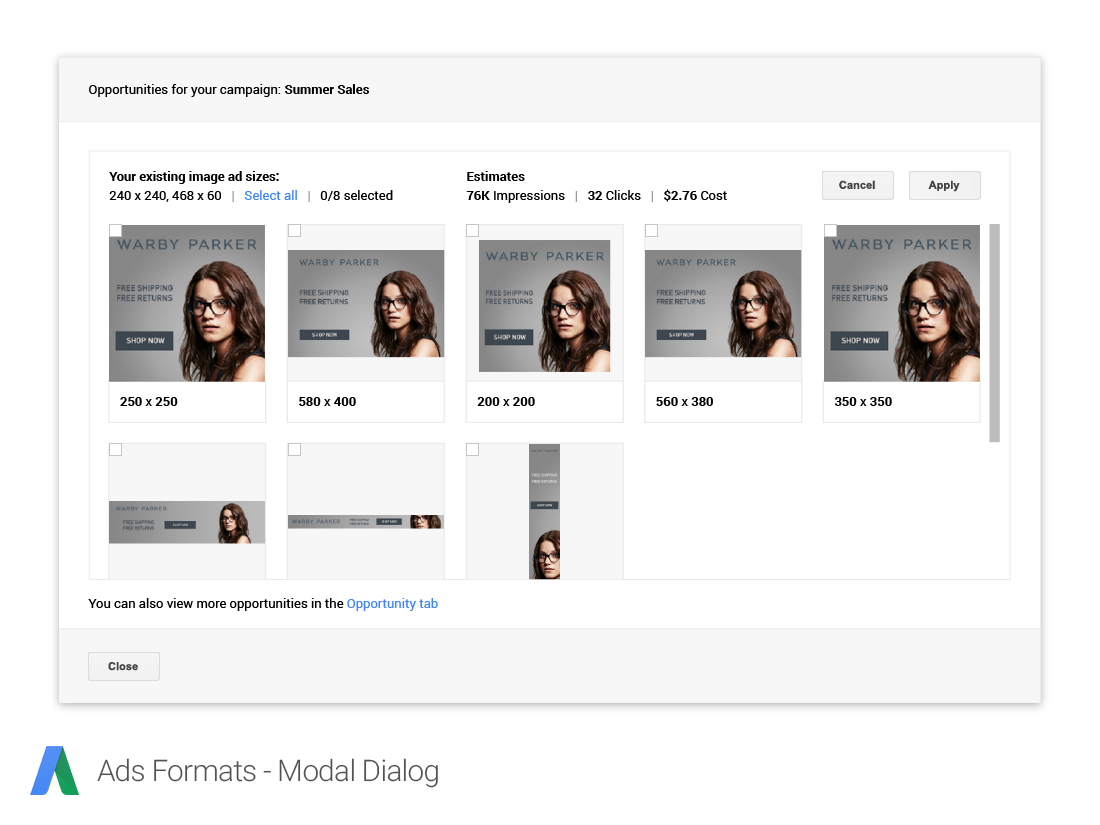 Research and usability studies
I made sure my design gets validated and tested in front of real users - We presented both card view & modal approaches for Keywords opportunity to 15 real AdWords users with various product experiences. Each sessions lasts about 30 mins and took place in the Google usability lab. All sessions were facilitated by our dedicated UX researcher.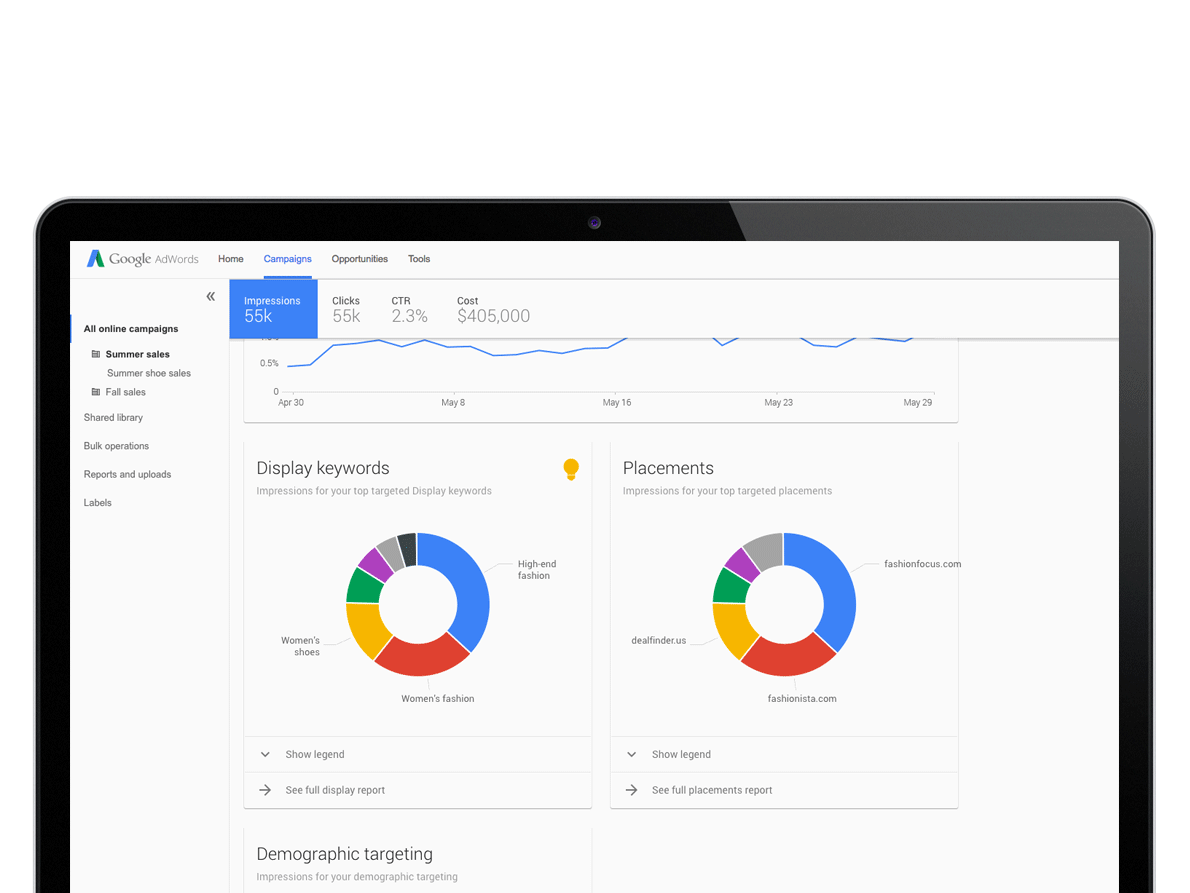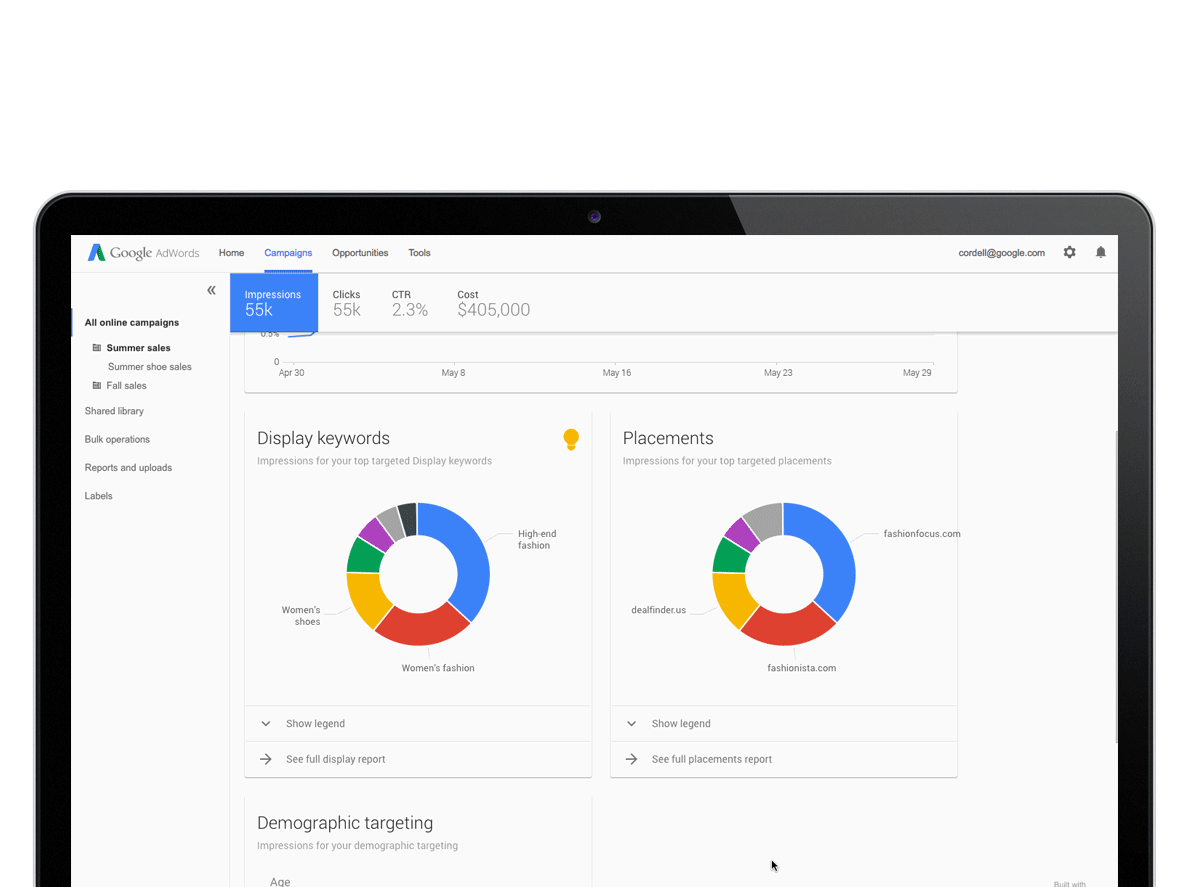 Final design and presentation
It was a successful internship and I really enjoyed every part of it. Learned, grew and also ate a lot.